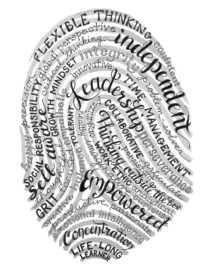 Five Oaks Academy invites you to "Make Your Mark", a Synergy event, featuring international consultant, trainer, and author, Jonathan Wolff, in an exploration of the life skills needed for success in today's world and tomorrow's. This event will be held on Wednesday, October 24 at 6:00 p.m. at the Five Forks Library Meeting Room.
The students of today need more skills beyond facts, figures, and formulas. Jonathan Wolff will examine the types of abilities needed in a world with increasing demands in higher order thinking, social intelligence, and self-organization. He will discuss how to not only produce outstanding scholars, but more importantly, empower young people to think for themselves, think of others, and think outside-of-the-box.
Please register for this event by visiting www.fiveoaksacademy.com/empower.
We welcome you to the Five Oaks Academy campus the following morning, Thursday, October 25, at 8:30 a.m. for a Montessori Parents in Action  (MPIA) meeting as we continue the discussion with Jonathan Wolff on the skills needed for young people to feel successful, happy, healthy, and productive.