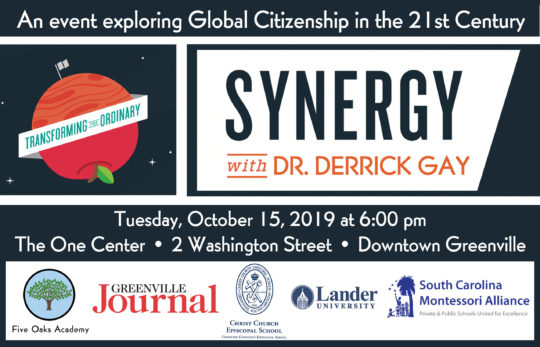 Five Oaks Academy is pleased to invite you to an event exploring global citizenship in the 21st century as you join Dr. Derrick Gay on Tuesday, October 15, 2019 at The One Center located at 2 Washington Street in downtown Greenville, SC.
Parking is available for this event at Aloft or Richardson Garage.
Tickets are complimentary and may be reserved by calling (864) 228-1881 or completing the online request form below.
Space is limited, please reserve your seats early!