What is Five Oaks Academy?
Five Oaks Academy is a privately owned and operated Toddler, Primary, Elementary, and Middle School. We provide a high-quality educational experience for children between the ages of eighteen months to fourteen years of age. We have established an environment that allows us to individually nurture each child and believe in achieving a balance between both providing structure and encouraging the child to grow in his or her own way. We do this by following the basic principals of Montessori philosophy.
What is a Montessori Academy?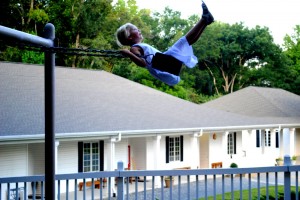 Dr. Maria Montessori was a revolutionary in the field of educational research and practice who developed a simple and logical approach to teaching children. This advanced curriculum is based more on the reality of how children develop rather than imposing a prescribed format; this allows childrens' education to be driven by their own curiosity. Montessori education brings out the best in children; development of their skills and their true personalities is allowed, encouraged, and fostered through this child-centered approach.
What makes Five Oaks Academy special?
A team of attentive and skilled instructors teach a thorough and creative curriculum in a beautiful and diverse setting.
We hold a deep respect for the child as an individual. Motivated by a deep concern for childrens' academic and emotional development, we understand there is far more to education than mastering facts.  Our goal is to develop students who really understand the whole picture of academics, personal development, and service to community.
We offer a warm and supportive community of students, teachers, and parents.
Our curriculum and student body reflect a global perspective.
We consciously model and teach our students to be kind and peaceful.
Our classrooms are bright, exciting, and supportive environments for learning.
Our students learn through hands-on experience, investigation, and research. They become actively engaged in their studies.
We instill within our students a love of the natural world. Ecological studies and outdoor education are an essential part of every student's life at Five Oaks Academy.
The program at Five Oaks Academy is intentionally designed to recognize and address different learning styles; this allows all students to learn to study most effectively.
Our students develop self-discipline and an internal sense of purpose and motivation. Students graduate from Five Oaks Academy with lifelong leadership and learning skills which supports them in their future endeavors.
Our curriculum is carefully structured and integrated to demonstrate the connections among different subject areas. For example, History lessons integrate the arts, music, science, fundamental needs of people, and the evolution of technology.
Five Oaks Academy students learn that mistakes are gifts which impart natural steps in the learning process.
What courses do you teach at Five Oaks Academy?
Our curriculum meets and exceeds all state guidelines to provide a core course of study allowing children to move seamlessly between Five Oaks Academy and other schools.
Classes are designed for a three-year age span promoting academic, individual, and social development. At the core of our philosophy is a hands-on curriculum and individualized lesson sequence that covers all of the core curriculum areas: Arithmetic, Geometry, Language Arts, Creative & Technical Writing, Literature Study, Foreign Language, History, Geography, Sciences, and Strengths development.
What other instruction or activities does Five Oaks Academy offer?
In addition to the basics, we offer:
Extensive Spanish program
Extensive Art history and creative art instruction program
Music appreciation, world music education, and cultural celebrations
Nature walks, gardening, and other environmental activities
Guest instructor and guest artist programs
Several productions each year that are produced and performed by the students.
Middle School Program has a partnership with the Sportsclub for physical education
Middle School Program has internship program with business in the community
What should I be doing at home to support my child?
First and foremost you should encourage communication for self. The art of communication is not an easy one for many to master, and is a critical lifelong skill. Some children are highly resistant to communicating concerns, questions, or insecurities to their teachers and friends. Many times, it seems, parents feel that they are helping their children avoid pain and discomfort by communicating for them. While this may be the case temporarily, the best thing for any child who is resistant to communicate is to begin the process of learning how to communicate successfully. At Five Oaks Academy, we encourage and invite communication from the child and honor their opinions, requests, and needs in the most logical and supportive manner possible. Many times, our toughest challenges are easily remedied by the words and insights of children.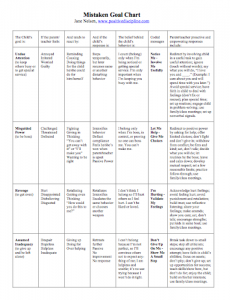 Learn to recognize attention-seeking behavior and the motivation behind it. Jane Nelson, creator of the Positive Discipline series has identified goals that children may be seeking in their behavior: Undue Attention, Misguided Power, Revenge, or Assumed Inadequacy. See the link below to access this chart with more information on these Misguided Goals. Begin to ask questions to try to determine what might possibly be on the other side of your child's concerns at home about school. Many times, discomfort or upset is actually caused by a concern that is not being given a voice. If we can recognize a child's needs through conversations, we can make great strides in our community.
Another very important thing you can do for your child is to support time management through establishing a schedule of free time, family time, after school activities, care of self, and home & school responsibilities. This schedule, created in a collaborative effort with your child, will offer additional support to decision making aspects of time management at home. Time management sets your child up to manage the responsibilities of home and school. A key to this whole scenario is placement of accountability. If the accountability to check behind the child is placed solely on the parent, this makes the parent accountable instead of the child. Consequences and agreements need to be mutual, a schedule needs to be available to all, and the child needs to follow it as much as possible. The consequence comes into play when the child does not follow through on commitments. It should rarely, if ever, be the parent's fault. Accepting accountability for a child not following through sets up a dependence and lack of accountability for the child, which lands directly in the parent's lap.
How do I know if my child is on "grade level"?
At Five Oaks Academy, every classroom teacher understands and is aware of the state standards for your child's "grade level". These standards are included in our curriculum; while they may be arranged in a different sequence than other schools, they are present throughout the curriculum in its entirety. If there is a concern that your child is not performing at grade level, or will not be by the end of the school year, your child's teacher will inform you. We use a formal documentation system that provides clear explanation of concerns, goals, and commitments on both the family and the school. Many times a child may not "perform" to his or her potential for a period of time, and this is usually due to a need for some other growth: either social, organizational, or a specific academic area. Many times we will see major growth in just one area at a time (Arithmetic, writing skills, reading comprehension, etc…). Sometimes there is a need to settle social or emotional needs which may interfere with productivity. With patience, perseverance, and understanding, these things all work toward the full success of a well rounded child.
We will be moving away at the end of the school year; what do we need to do to prepare our child?
At Five Oaks Academy, your child is being prepared for life. This includes lateral moves to other schools in other areas and locally. Our curriculum covers what children needs to have in order to experience success in any academic setting. If children are learning concepts without concern and are making forward progress in our environment, they are already prepared. If children struggle with management of time in our community this is not such a great concern, as it seems that issues with time management are not as much of a struggle in other settings; "free choice" is diminished to varying degrees in other environments, and in many cases there is no need to manage time or responsibilities because it is achieved for children by external means. If children are struggling academically, or otherwise, parents should already be aware of this through many modes of communication. If this is the case, we are already working with parents & students and making suggestions through a formal process (mentioned above) that clearly identifies need, goals, and commitments to support children.