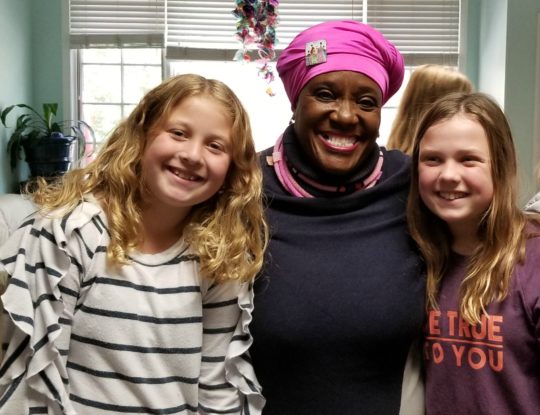 In November 2018, Ms. Thandi Tutu-Gxashe visited Five Oaks Academy to speak to our Upper Elementary and Middle School students. As the daughter of Desmond Tutu, South Africa's highly influential leader of the anti-apartheid movement and a Nobel Peace Prize winner, Ms. Tutu-Gxashe echoes her parent's vision of equality and the importance of education. She now works as a representative of the "Tutu Desk Campaign 2020", a charity that aims to address the shortage of nearly 90 million desks in sub-Saharan Africa, that has a mission to provide 20 million Tutudesks to 20 million students by 2020. Our students were stunned to learn that there are over 90 million students who had no hard surface to write on and who are literally working on the ground or under a tree. Her sincere, warm, and gentle nature instantly captivated her audience and inspired our community to connect with other Montessori schools throughout the state to begin a drive to raise $20,000 this year.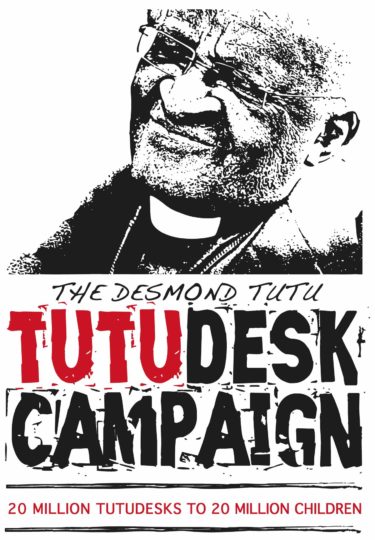 FOA along with SCMA and other Montessori schools in the state are doing student-driven fundraising to support this charity and are trying to reach this goal by Dr. Montessori's 150 birthday celebration in 2020. If we meet this goal SC students will be able to design the top of the 2,000 desks they raised the money to purchase.  FOA students at all levels have embraced this mission and have come up with fun ways to raise money for this worthy cause! Through lemonade and bake sales, special parking passes for school events, and other creative efforts, our students have raised $3, 266.11 as of October 2020. We are so proud of our students' eagerness to address the issue of the vast shortage of desks in sub-Saharan Africa.
If you are interested in becoming involved in helping reach this lofty goal or would like to donate to the Tutu Desk Campaign 2020, please donate below.