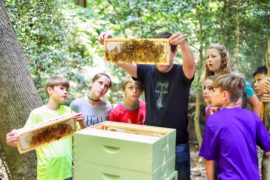 The ongoing success and vibrancy of every independent school is dependent upon the gifts and support of donors. Tuition alone is not sufficient to support the quality of education found at such institutions. At Five Oaks Academy, approximately 10% of the current operating needs are met through the philanthropic gifts of our founding family.
The Five Oaks Academy Annual Fund has been created to develop a tradition of giving that reaches across the entire school to ensure that the institution that began eight years ago by one family is sustained well into the future and continues to serve as an exemplary model of education in the Upstate.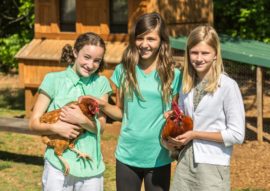 The participation of the families, friends and other individuals close to the school is critical to the success of this endeavor. Just as every Five Oaks Academy family has the opportunity to make a meaningful difference through personal interactions with faculty, participation in school events and support of the educational achievements of the students, every family also has the opportunity to make a real difference in the continued growth and success of our entire community by making a gift to the Five Oaks Academy Annual Fund. The goal of the Five Oaks Academy Annual Fund is to have 100% participation by the families of Five Oaks Academy. This goal is as ambitious in nature and as worthy of pursuit as the individual goals of all students who walk through the doors at Five Oaks Academy.