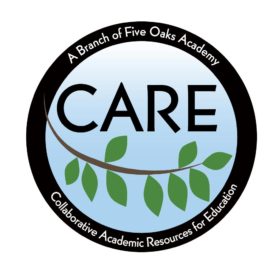 Collaborative Academic Resources for Education (C.A.R.E.), a branch of Five Oaks Academy, is an educational assistance program for FOA students. This program was developed to provide early detection and intervention for FOA students. Having C.A.R.E. onsite provides a higher level of coordination between parents, teachers, and services needed to assist these students.
With over 20 years experience in the educational services field, C.A.R.E.'s Coordinator, Andrea Jacoby, is a valuable first resource for Five Oaks Academy teachers and parents if they notice any learning differences in a student. Andrea Jacoby, MA, CCC-SLP, holds a BA and Masters in Speech-Language Pathology as well as a Masters in Special Education with a special focus on Language and Learning Disabilities. She is currently obtaining her Wilson Certification to become a dyslexia practitioner. Andrea's extensive resume over the past two decades includes experience as a Speech-Language Pathologist in a variety of educational and medical settings, Special Education Teacher at the Lavelle School for the Blind, work in Voice Clinics at the San Diago VA healthcare system, participating in a cleft palate treatment team at the INTERFACE Cleft Palate/ Craniofacial Clinic in Mexico, and work in the Assistive Devices Assessment Program (ADAP) at the San Diego State University Communications Clinic.
Andrea is available, by appointment, to do an informal observation and assessment of our students in their normal learning environment. A teacher or parent can request the initial observation and assessment. Andrea can then recommend further testing or tutoring, if needed. C.A.R.E.'s emphasis is supporting each individual student to help them be successful.