March
Labyrinth Ceremony: Every March we hold a special Labyrinth Ceremony. The ceremony is held at our beautiful labyrinth which is nestled between the Primary and Elementary buildings. New members of our community are invited to purchase a stone engraved with their childrens' or loved ones' names to add to the Five Oaks Academy Labyrinth. The ceremony includes a small reception. For more information on labyrinths and where they can be found worldwide, visit the Labyrinth Finder.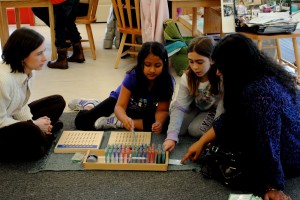 Muffins for Moms: Every March, the Five Oaks Academy mothers are welcomed into their childrens' classrooms for an engaging morning and memorable experiences. Visiting mothers receive lessons from their students, learn more about the classroom environment, and enjoy muffins with their children.
April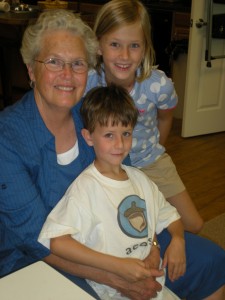 Grandparents Day: Grandparents Day is a PTO sponsored event that invites grandparents into the classroom and gives them a special opportunity to bond with their ggrandchildrens' school community. In addition to their classroom experience, the PTO plans a variety of events to welcome grandparents onto our campus.
Earth Day: Earth Day is a school-wide student event that celebrates our planet, honors its natural resources, and investigates ways to better our world. During the Earth Day celebration the students gather to share songs and reflect on the gifts and beauty of our planet.
May
International Festival: The International Festival is held in May and honors diversity and cultures from around the world. Five Oaks families are invited to dress in traditional dress from a country of their choosing and bring an International dish to share. The festival includes student performances, international dishes, crafts, and guest artists. The International Festival also highlights our three-year continent study.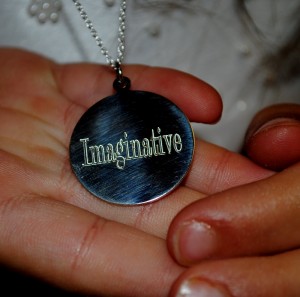 Graduations: Whether it's the Kindergarten Bridging Ceremony, Lower Elementary Peace Ceremony, Sixth grade Commencement, or Middle School Graduation, graduations are a very special part of the Five Oaks Academy Experience. At every program level the faculty work to recognize the achievements of their students in a meaningful and heartfelt way.