August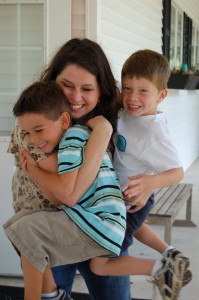 Orientation: At Five Oaks Academy we host a variety of Orientation events during the month of August. Our orientations include new parent orientation as well as orientation camps for new students and students transitioning from other programs. The Lower Elementary, Upper Elementary, and Middle school programs host a Back to School night to prepare for the upcoming school year.
Back to School Breakfast: We kick off our school year with a PTO-sponsored breakfast on the first full day of school. Parents are encouraged to walk students into their classrooms and then join us for a reception in front of the office.  At the breakfast, FOA families can learn about upcoming PTO events and reconnect with other community members.
September
Peace Day: Peace Day is a school-wide student celebration in September that coincides with International Peace Day. The United Nations International Day of Peace is celebrated world-wide on September 21. At Five Oaks Academy, our celebration honors peacemakers, community, peaceful action, and harmony throughout the world. The celebration takes place around the Five Oaks Academy Peace Pole and includes a moment of silence.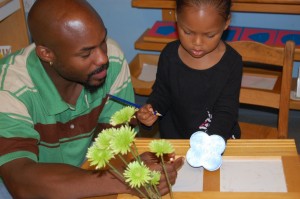 Montessori Moments: Five Oaks Academy parents and guardians are welcomed into their children's classrooms for an engaging morning and memorable experience. Visiting family members receive lessons from their students, learn more about the classroom environment, and enjoy time with their children.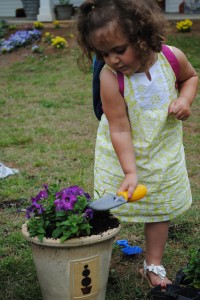 Community Day: Five Oaks Academy hosts Community Day every fall and spring. Community Day and Community Week provide a meaningful opportunity for families to give back to the school community. Children, parents, and faculty alike take part in beautification projects throughout the campus. Community Day events include planting, repairing, weeding, painting, and other special campus projects.
October
Fall Festival (Students Only): The Fall Festival is a school-wide event for all of the students in our community. Five Oaks Academy students celebrate the fall season, recognize harvest traditions worldwide, and celebrate our community together. Past festivals have included student performances, guest artists, crafts, food, and pony rides.
November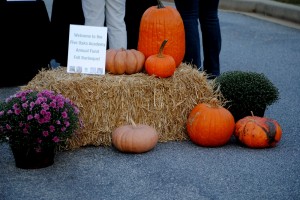 Annual Fund Fall Fete Dinner & Auction: Every fall, parents are invited to an adult-only event that celebrates the generosity of our families and the amazing work of our Annual Fund. The Annual Fund was founded in 2009 and works to provide philanthropic revenue to further sustain and advance the programs at Five Oaks Academy. This fun-filled event includes dinner, music, silent and live auctions, and valuable insights into the growth of our school.
Classroom Gratitude Celebrations: Each November, the classrooms at Five Oaks Academy have celebrations to recognize the traditional American holiday of Thanksgiving each in their own way. All events involve a time to reflect on gratitude and share a collaborative meal while building the community at each level.