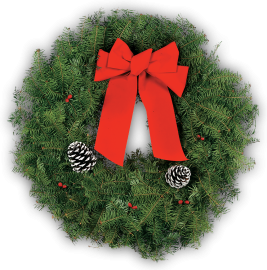 The FOA Middle School is excited to announce their first annual Greenery Sale. The money raised will go towards the eighth grade class field trip that culminates their time in the middle school program.  For these trips, we ask that parents contribute only a portion of the money. Students work in class and, at times, out of class to raise large portions of their trip money on their own.
The eighth grade trip gives our students an opportunity to practice the skills that they have learned at Five Oaks.  The students collaborate to choose a destination, plan activities that coordinate with our curriculum, make reservations, and budget how much it will cost.  This has become an event that our children look forward to for many years.
By allowing our kids the chance to partake in fundraising for themselves, we are providing them the experience of running a business, setting goals and following through on a task. We want to offer you an opportunity to help our middle school students by purchasing winter greenery wreaths. You may place an order online at www.helpsupportmygroup.com.  All online orders will need to be placed by November 30, 2014.  No late orders are accepted by the company involved in our sale. Online orders will be shipped directly to your house.
Thank you in advance for your support.  If you have any questions, please email Ms Alissa.