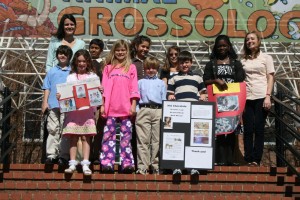 At Five Oaks Academy our curriculum and campus culture recognizes the importance of building community on campus, in our local area, and around the world. Every year, and at every program level, our school emphasizes the importance of giving back to the community. At the school level, and in conjunction with South Carolina Montessori Alliance (SCMA), Five Oaks Academy participates in drives collecting pop tabs for Ronald McDonald House and money for Wells of Love.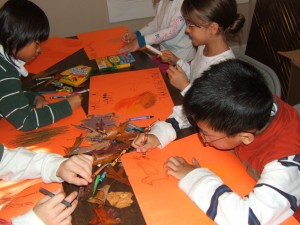 The Ronald McDonald House program provides a "home-away-from-home" for families of children with critical illness. Families who stay at Ronald McDonald houses have easy access to medical facilities where their children are receiving treatment and are also allowed to enjoy comforts of home such as home-cooked meals, private bedrooms, and playrooms for siblings.  Five Oaks Academy collects can tabs as donations to this program.  These can tabs from soup, soda, and other and aluminum cans are recycled by Ronald McDonald partners to provide funds for their programs. Even though the whole aluminum can is valuable, the tab is much cleaner and easier to collect in large quantities than whole cans.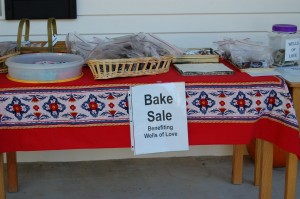 Wells of Love  is the another community service project supported by Five Oaks Academy.   Amman Imman: Water is Life  Established in 2006, Amman Imman supplies permanent sources of water in the Azawak of West Africa to save and improve the lives of the people living there.
Wells of Love is the service learning program of Amman Imman: Water is Life. Its mission is to empower students as Heroes of Compassion – future leaders with a caring, philanthropic spirit – by engaging them to help bring water and hope to the 500,000 people of the Azawak of West Africa.

Amman Imman Website
In addition to our work with Ronald McDonald House and Wells of Love, Five Oaks Academy participates in many community service projects every year. These projects include but are not limited to Pendelton Place, Miracle Hill, American Red Cross, local animal shelters, local food banks, local nursing homes, Heifer International, Special Olympics, and The Spartanburg School for the Deaf and Blind.