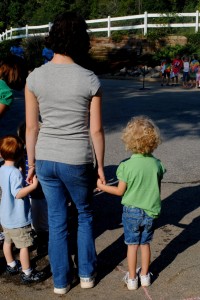 Children and adults need to experience leadership roles throughout their lives in order to develop to their own set of strengths. Many people do not fully experience the opportunity to lead others for various reasons. Those who naturally have an innate desire to lead get the most experience, but what about those who shy away from leadership, or just are not sure where to begin? Because this is a common scenario in workplace environments, personal and public relationships, and within family structures, we feel it is critical to expose children to various opportunities of leadership to begin the path of honing those skills to their own design. Five Oak Academy offers opportunities for leadership experience to children at every age through peer education and collaboration opportunities, mentoring experiences, team activities, simulations, event planning and hosting, cooperative academic challenges, cross-level partnerships, experiences within the greater community, and school –wide events.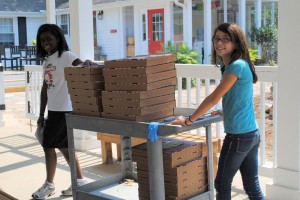 Opportunities for leadership vary campus-wide.  Children experience leadership opportunities within their classrooms through peer mentoring, conflict management, long term projects, and classroom community meetings.  Children experience school-wide opportunities in many ways.  An example is the Pizza Friday Project.  This Business model learning opportunity provides the experience of locating companies, contacting and comparing prices, settling agreements, planning and sending order options to families, recording and managing orders school-wide, placing weekly orders, delivering to classrooms,  and managing funds.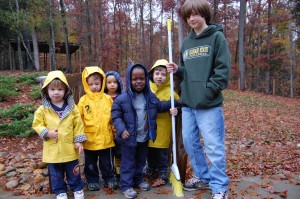 Upon graduation, students also write a personal commentary to share at the time of their commencement.  These speeches are a great opportunity to share insights, growth experiences, fond memories, and important lessons which have impacted each child's perspective.  Middle School Students participate in local business Internship experiences that foster great growth in personal management and leadership.