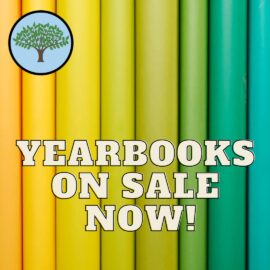 Yearbooks are On Sale Now!
Cost: $30 per book
Venmo: The Middle School's Venmo handle is: @FOA-MiddleSchool
(8892 = last 4 digits of the phone number, if needed)
If you are unable to pay through Venmo, please complete and print the Google form, put it in an envelope with your check or cash payment, and turn it in to the Front Office.
If you have any questions, please contact Missy Hammer via email: missy@fiveoaksacademy.com.
All proceeds support the Middle School's Annual Eighth Grade Class Trip! Thank you for your support!