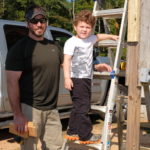 Thank you to all of the parent volunteers who worked so hard on Community Day to help make our campus look so beautiful! We truly appreciate the parents, students, and faculty coming together to accomplish so many much-needed jobs around the campus and in the classrooms.
This day is always such a wonderful day of building a sense of community with our FOA families and this year was no different.  It is amazing what can be accomplished when we all work together for a common goal!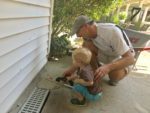 You can see many more pictures from this fun day on our private website on the school homepage. A special thank you to FOA's official photographer, Guy Adamson of Guy Adamson Photography, for getting some great shots of all the hard workers.