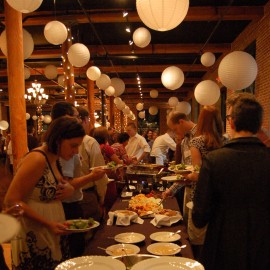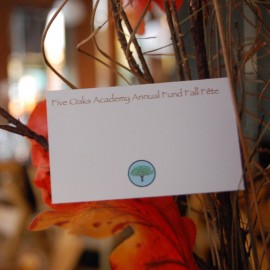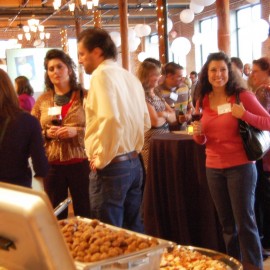 The Five Oaks Academy Annual Fund Fall Fête will be held Friday, November 2 from 6:00PM until 9:00PM at The Loom at Cotton Mill Place in Simpsonville, SC.  Celebrating the fourth year of this annual event, the Fall Fête is the school's largest adult social event of the year.  The Fall Fête provides a unique opportunity for faculty, parents and friends of Five Oaks Academy to come together and celebrate the past, present and future of our unique institution and the many wonderful contribution is has made to the Upstate of South Carolina.
Dinner and live music will be provided. Dress is fall casual attire. Childcare is provided upon advance request on campus at Five Oaks Academy.
All parents, adult family members, faculty and friends of Five Oaks Academy are encouraged to attend this once-a-year celebration.  Parents are requested to RSVP via the electronic invitation they received.  If you have questions, would like to RSVP or would like to confirm childcare for the evening, please contact the Five Oaks Academy front office.