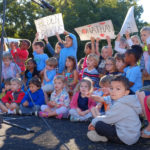 "Best Fall Festival ever!!!" was sung by students and parents alike during this year's Fall Festival. This annual school-wide event brings FOA families, friends, students and teachers together to celebrate the Fall season, recognize harvest traditions worldwide, and enjoy socializing and laughing together.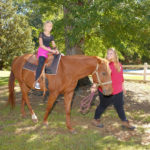 The festival kicked off with student performances from each level as they showcased their World Music and Spanish curriculum. After the performances, everyone enjoyed crafts, food, pony rides, hayrides and great music by The Drover's Old Time Medicine Show. New this year, we welcomed Robino's Food Truck and the King of Pops popsicle stand. It was a delicious and fun way to celebrate a new season!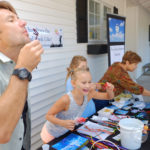 Thank you to our 2016-17 Five Oaks Academy Title Partners Summers Orthodontics, Go With Garrett's Golf Cars and Specialty Vehicles, LLC – Greenville, SC, Hopkins Eye Center, Guy Adamson Photography, and Flatrock Family Dentistry for their support of this event!