Due to the inclement weather expected, the Dr. Jane Bluestein event will not be held February 26. Save the date to attend her rescheduled presentation on Thursday, April 23 at 6:00pm.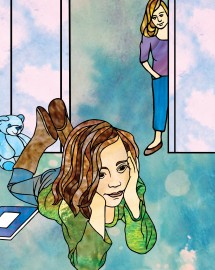 Five Oaks Academy is excited to announce that Dr. Jane Bluestein, award-winning author of over ten books, will speak  at the Simpsonville Fine Arts Center on February 26 at 6:00pm. This event, Communicating Effectively with Your Child; Win-Win Strategies for the 21st Century Parent will give Dr. Bluestein the opportunity to share her deep understanding of child development and unique perspective on parent/child interactions. FOA's director, Kathleen Trewhella-Grant, and several staff members have had the opportunity to hear Dr. Bluestein keynote at various conferences and were impressed by her informative, dynamic and entertaining presence.
Dr. Bluestein has worked with thousands of educators, counselors, healthcare professionals, parents, childcare workers, and other community members world-wide. She specializes in programs and resources geared to provide practical and meaningful information, as well as training in areas related to relationship building, effective instruction and guidance, and personal development. Her extensive bio can be found at http://janebluestein.com/. We would like to extend the invitation to all family and friends that would benefit from this enlightening event. Dr. Bluestein will have books available for signing at this event.
Five Oaks Academy would like to thank Summers Orthodontics, Five Oaks Annual Fund, Flatrock Family Dentistry and the South Carolina Montessori Alliance for sponsoring this event.