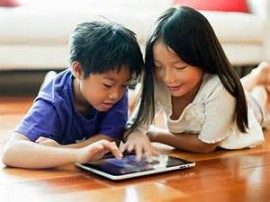 Many parents have questions about technology and how it relates to their children. Are our children safe on the web? How does social media affect children? This months Parent Lecture Series will focus on Technology. We will have two technology experts speak about internet safety and social media; there will also be an opportunity for them to answer questions.
Adam Anderson, founder and CEO of Palmetto Security Group, will be discussing how to keep your child safe when using mobile devices.  Adam has been a security professional for over 15 years and is actively trying to educate people on what he believes is one of the major security risks facing companies today, bad business processes and procedures.
Debbie Jarrett is Content Coordinator and Education Technology Specialist for ETV where she trains over 3,000 South Carolina teachers each year on how to integrate technology in the classroom. Debbie will be talking about social media and how it relates to students.
Please join us on October 16 at 6pm for this very informative Parent workshop!