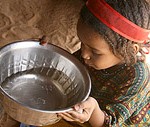 We are so proud of all of our Five Oaks Academy students and families who have helped support Amman Imman this school year. Amman Imman is a nonprofit organization dedicated to improving and saving the lives of the some of the poorest and most abandoned populations of the world by supplying permanent sources of water in the Azawak of West Africa. In this area, half a million people have no water for ten months of the year.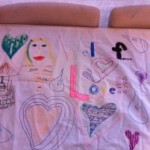 FOA students from the Lower Elementary classes held an Artist Bazaar where they sold hand made crafts to raise money in support of this worthy cause. These students planned, designed and created beautiful crafts to sell during this event. "Their creativity and passion are inspiring," exclaimed one of our Lower Elementary teachers.  In addition to the Artist Bazaar and students personal donations, a water sale was held during a school wide event to help raise money and awareness for this charity.
Our students' hard work and contributions truly make a difference in the lives of the people who live in the Azawak Valley, Niger. Please check out the below link to a blog post written about FOA students!
http://wellsofloveblog.ammanimman.org/2012/12/a-deposit-into-foundation-of-life.html