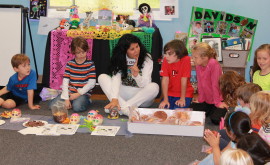 Since pre-Columbian times, the Day of the Dead, also known as Día de Muertos, has been celebrated in Mexico and other Latin countries around the world. This is not a gruesome, scary, or sad ritual as the name may suggest; it is a beautiful day in which many Latin American countries happily remember their departed loved ones and celebrate their lives, much like when we go to a graveyard to leave flowers on a grave-site.
As part of our Spanish and Culture programs, Five Oaks Academy Elementary and Middle School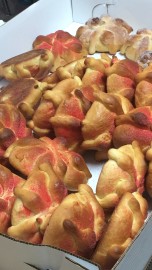 tudents learn about this special ritual and partake in the ceremonial Day of the Dead bread called pan de muerto, the traditional Mexican sweet bread that symbolizes a fraternal offering to the souls during this celebration.
At Five Oaks Academy, it is important to present our students with these types of authentic cultural experiences so that our students will have a global understanding of the world they live in and develop respect for all individuals. Our unique educational setting, where 31 different countries are represented, cultivates happiness, kindness, knowledge, awareness, and tolerance.