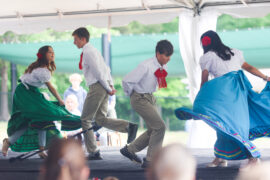 On Friday, May 5, Five Oaks Academy kicked off its 20th Anniversary Celebration with its first-ever World's Fair! This celebration highlighted their commitment to global studies, STEAM (Science, Technology, Engineering, Art, Mathematics) as well as the support of the many countries represented within their own school community.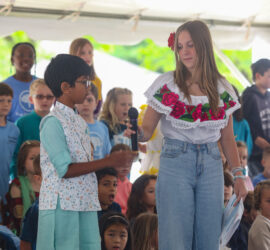 FOA students were the emcees for the World's Fair celebration that kicked off with student musical performances from each program level as well as a Latin dance mix performed by Middle School Spanish 3 & 4 students. After the performances, parents, grandparents, friends of FOA, and students, enjoyed viewing STEAM projects from each level, a flag-making activity with the Children's Museum of the Upstate, taste testing of German Pretzels, and an art show featuring student works from both the Art History and Creativity programs. FOA alumni Joey Adamson, who currently attends Clemson University, treated students to a special exhibition featuring his engineering car project as well as a car from Clemson Racing for the Worlds Fair.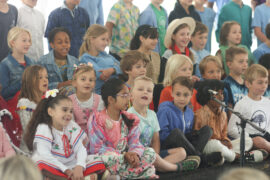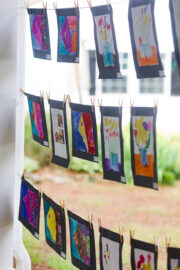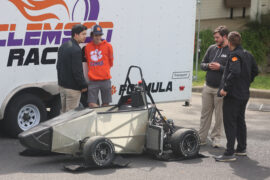 The first World's Fair was in 1851 and was held in London. During the 19th and 20th centuries, the World's Fairs became huge celebrations of the immense and ongoing progress. The Fair was driven by a desire to display scientific and technological innovation and gains. In 1918, Dr. Montessori held a very unexpected exhibit that featured a classroom with 30 children, aged 2 ½ to 6. The classroom was called the glass house because it had extensive window panes that afforded the World's Fair attendees easy viewing access. Her exhibition has been celebrated as a critical event that united science and education as she put the field of education into the progress paradigm. She won two gold medals for her educational insight.