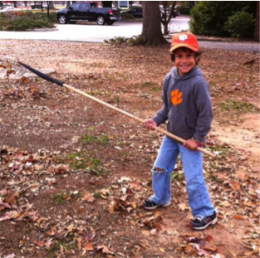 The Lower Elementary Classes of Five Oaks Academy have been so passionate about helping others.  The students have so much compassion and strive to help those less fortunate in any way they can.   Along with all of the classrooms at Five Oaks Academy and South Carolina Montessori schools, the Lower Elementary classes support Ronald McDonald House Charities and Amman Imman: Water is Life.  We begin each year educating the students on these charities and the many ways we can help.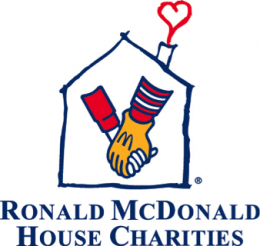 Ronald McDonald House charities provide a "home-away-from-home" for families so they can stay close by their hospitalized child at little or no cost.  The houses provide shelter, meals, and entertainment for families during a difficult time.   Our students collect can tabs all year road to give to Ronald McDonald House. In November, our classes went on a field trip to the Greenville Ronald McDonald House. Before we went, the students collected donations of items the house needed. At the house we received a tour and learned all about how the house operates and their mission.  We were also able to give back by doing community service activities such as raking, picking up sticks, sanitizing, sweeping, and sorting supplies.  On February 8th, the students will be preparing a meal to take to the families living in the Ronald McDonald House. In addition to multiple ways we have supported this charity as a class, we have had many students donate their own money and also have had children create items to sell to family members and neighbors.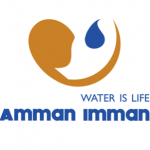 Amman Imman is dedicated to improving and saving lives among the poorest and most severely threatened populations of the world by supplying permanent sources of water in the Azawak of West Africa. Wells of Love is the service learning program of Amman Imman: Water is Life.  Wells of Love empowers Montessori students across the world to give with a caring and philanthropic spirit by engaging them to help bring water and hope to the 500,000 children and adults living in the Azawak and our students are very empowered! Throughout the year, Lower Elementary participates in a variety of fundraising activities for Amman Imman such as bake sales, water sales, craft sales and an event called The Amman-athon. The Amman-athon is an event where students each choose two events to participate in and receive monetary pledges for each repetition of their chosen skill.  Students have chosen hula hoop, basketball, jumping jacks, cartwheels, forward rolls, jumping rope, etc. This event has been a great way to build community, improve athletic and math skills while raising funds!  In addition to these in school activities, many students have chosen to raise money outside of school. We have had students sell art, toys, baked goods, crafts, fruits, hand written books, hot chocolate, lemonade, and muffins.  We have also had many students donate their own money to this wonderful cause.
The students and teachers of Lower Elementary want to thank everyone that has supported our fundraising over the years.  The students have such compassionate hearts and truly want to give back.  We are so proud of them!