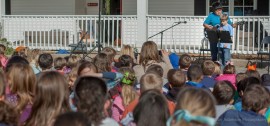 Five Oaks Academy holds "Strengths Shows" throughout the year that celebrate the individual strengths and talents of our students.  Our students are given the opportunity to select a strength they possess to share with the entire FOA student body.  We have had an array of acts over the years from singing and playing instruments to juggling, acting skits, karate skill demonstrations, magic shows, and entertaining dance routines.  After they share their strengths, the performers are met with applause and appreciation from their peers.  The Strengths Shows are a wonderful way for students to gain confidence and help them recognize the unique talents and skills they bring to our community.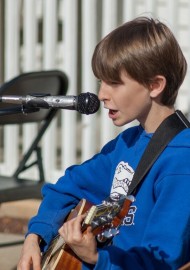 The idea for the Strengths Show came from Jenifer Fox's book, Your Child's Strengths.  In her book, Fox challenges parents and educators to re-examine the way we are educating our children. She suggests elimination of the intense focus on testing, tutoring, and "fixing" children's weaknesses to improve academic performance.  Fox argues that every child can find success in school, and ultimately in life, if we start focusing on the strengths they have, rather than their weaknesses.  Jenifer Fox's call for viewing education in a different light, by examining the individual child's needs and talents, parallels Dr. Maria Montessori's educational method.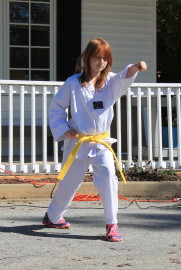 We invite you to schedule a tour to see how Five Oaks Academy can unlock your child's unique potential!