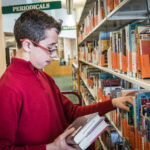 "Where do students attend high school after graduating from eighth grade at Five Oaks Academy? " This is a question many prospective parents ask when considering FOA as a fit for their child and family. This very important question is answered by looking at the individual student. The Middle School (MS) teachers begin the conversation about high school options with students and parents early in the 7th-grade year. With the frequent changes in program options, the MS teachers maintain a relationship with guidance and admissions counselors from high schools in this area so they can help families navigate this important decision.
There are many things to consider when looking at high schools. Academic curriculum provided, program offerings in an area(s) of interest (such as specific athletic opportunities, theater or music), religious affiliations, proximity to student's home, family values, and where a friend or family member attends(ed) are some of the considerations that help determine which high school would be a good fit for a child.  It is important that parents and advisors play a role in the long-term placement for students.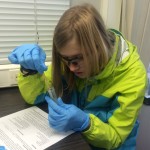 The FOA Middle School prepares students academically, socially and emotionally for the rigors of high school. Academically, students are guided in learning effective note-taking, developing organization skills, and refining time management skills. Students are taught to study for a variety of test formats and to use their time efficiently in doing so. Students are taught to focus on the importance of details and how to use textbooks effectively as a resource. Additionally, students are coached in developing their problem-solving abilities and resourcefulness. Students who are academically and emotionally prepared, are given the chance to earn high school credits in several areas of study.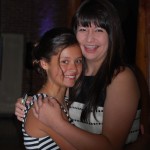 The social and emotional development of our students is as important as academics in preparing them for the transition to high school and beyond. The MS teachers guide students in conflict resolution and clique-busting strategies to further develop their social adaptability. Students learn about the social components of attentiveness in their classes with techniques such as the SLANT strategy (Sit up, Lean forward, Activate your thinking, Name key information, and Track the talker).  Students learn how to put their best foot forward each day by being introduced to the idea of  "snapshots," the impressions a teacher may get of them based on their behavior when only seeing them for a single class period. These impressions may alter the teachers willingness to help a student or give them the benefit of the doubt when grading their work.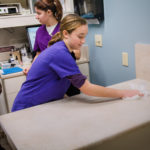 Another integral part of the MS experience at FOA is the time our teachers spend guiding our students in exploring their unique interests and developing their individual strengths. Students take the Strengthsfinder Assessment to help them more formally identify and assess their strengths. Part of this exploratory journey involves participating in internships that allow students to experience different career options. Our 6th-grade students mentor throughout the FOA campus as they learn about the internship process. Our 7th and 8th-grade students go out into the Greenville business community three times a year and shadow business professionals in areas of interest to them. These internships provide students with valuable experiences to draw upon as they start the process of figuring out who they are and what their goals are in life.
FOA will host a parent workshop Life After Montessori; An Alumni Panel on Thursday, January 19 to welcome back our alumni and allow prospective and current parents the opportunity to hear first-hand about our students' transitions to high school and how they are prepared for their future. Please contact the school if you would like to attend this event.