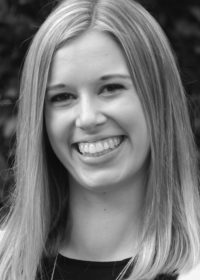 "Be silly. Be honest. Be kind."
Ralph Waldo Emerson
Caroline Woodring
Upper Elementary Directress
Caroline joined Five Oaks Academy in 2019 and serves as an Upper Elementary Directress.  She earned her B.S. in Elementary Education from Anderson University and her Montessori Elementary certification and her Masters in Montessori Elementary from Lander University. She specializes in Mathematics. Caroline taught as a Lead Upper Elementary Montessori Teacher at Laurens Elementary School for 2 years. Caroline is affiliated with the South Carolina Montessori Alliance (SCMA) and the American Montessori Society (AMS).