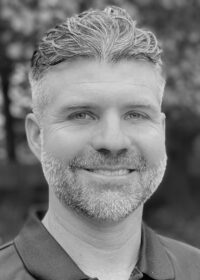 "There may be people that have more talent than you, but there's no excuse for anyone to work harder than you do."
Derek Jeter
Andy Garcia
Middle School P.E. Director
Coach Andy Garcia is excited to begin teaching P.E. for our FOA Middle School students in the 2023-2024 academic year.  Coach Garcia is originally from San Diego, California where he grew up playing sports. In 2015, His wife, Missy, convinced him to move the kids to Auckland, New Zealand. While living in New Zealand, he made his coaching debut when his son, Kyson, started playing sports. He spent the next few years coaching and managing rugby teams, soccer teams, and was part of an organization that introduced the game of baseball to the Kiwis.
The Garcia's moved back to the States in 2021 and settled in Greenville, South Carolina. Coach Garcia immediately started coaching here in the Upstate when he joined the local Greenville Little League and started a youth flag rugby program for the Greer 76ers. He since has been hired by Christ Church Episcopal School as the Head Coach for their Junior Cavs Baseball Program and Middle School Baseball team. He feels that coaching is more than just teaching kids how to play a game, it's about having a positive influence that emphasizes on the life lessons that sports can provide.