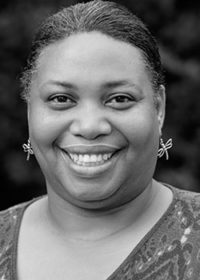 "When you love people and have a desire to make a profound, positive impact on the world, then will you have accomplished the meaning to live."
Sasha Azevedo
Jamilah Wilkes
Lead Upper Elementary Directress
Jamilah joined Five Oaks Academy originally in 2005 and returned in 2016. She serves as Lead Upper Elementary Directress. Jamilah earned her Bachelor Degree in Early Childhood Education and Master of Elementary Education degree, both from USC Upstate. Jamilah is Montessori certified in Early Childhood Education from MTTI and has obtained her Masters +30  from Lander University with her Lower and Upper Elementary certifications. Jamilah is a member of the Curriculum Council. She is affiliated with South Carolina Montessori Alliance (SCMA) and the American Montessori Society (AMS).