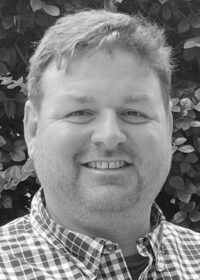 "A helping hand can be a ray of sunshine in a cloudy world".
Author Unknown
Mike Libbrecht
Security and Facilities Manager
Michael Libbrecht (father of FOA student, Emerson) will join our Five Oaks Academy family as our Security and Facilities Manager.  Mike and his wife, Renee, moved to Greenville in 2012 following Mike's retirement from the Army where he served as an Airborne Infantry Team Leader with combat experience in Afghanistan.  He received a long list of awards including the Expert Infantryman Badge and completed the Non-Commissioned Officer Course and Combat Lifesaver Course. Mike has received a Certification in High Performance Leadership from Cornell University.
Since leaving the military he has been a Peer Leader for local veterans with the Wounded Warrior Project and helps veterans in therapeutic recreation through his passion for fly fishing.  He's also involved with local competitive swimming as a USA Swimming Official.  Mike and Renee have been FOA parents for several years. Mike has helped us with several large projects including the Primary 2 deck and the Middle School gazebo.  Mr. Mike brings his passion for caring for others to the FOA family.