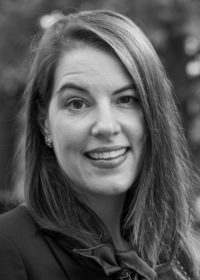 "The only true wisdom is knowing you know nothing."
Socrates
Caroline Leonard
Lead Middle School Program Directress
Caroline joined Five Oaks Academy in 2020 and serves as Lead Middle School Program Directress. Caroline earned a B.A. in English and Italian from the University of South Carolina- Columbia and an M.A. in English with a concentration in American Studies from the University of Massachusetts- Amherst. In a career spanning almost 20 years, she has served variously as a Middle School English/ Humanities teacher and Department Chair at Mary Institute and St. Louis Country Day School (MICDS), Princeton Day School, Whitby, and Choate-Rosemary Hall. While living as an expat, she also taught 3-5 year olds in Bangkok and adults in Shanghai. Caroline has most recently worked as the Associate Director of Admissions for Upper School and International Students in St. Louis. Caroline's passion for guiding students to know themselves as learners, leaders, and agents in the world maps with Maria Montessori's philosophy. She is affiliated with the South Carolina Montessori Alliance (SCMA) and the American Montessori Society (AMS). Caroline is the proud parent of a young son at Five Oaks Academy.