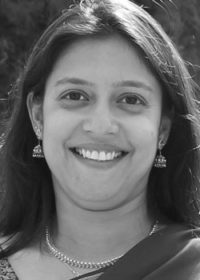 "A good teacher can inspire hope, ignite the imagination, and instill a love of learning."
Brad Henry
Ashapurna Ganguli
Primary Program Science Instructor
We are excited to welcome back "Ms. Asha" for the 2022-2023 academic year as the Primary Program Science Instructor.  Ashapurna joined Five Oaks Academy in 2016. She serves as a Co-Lead Pre-Primary Directress. She has a B.A. in Political Science, Economics, and English from Calcutta University. She earned her Primary Montessori certification through IMC. Ashapurna taught at the IMC training center educating teachers in Practical Life and Sensorial. Additionally, she served as an external examiner evaluating potential teacher graduates in Math and Sensorial. Ashapurna worked at Ashok Hall, an all-girls school located in India. She substituted in all levels at FOA before becoming a full-time faculty member.  She is affiliated with the South Carolina Montessori Alliance (SCMA) and the American Montessori Society (AMS).