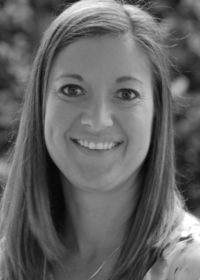 "The child is both a hope and a promise for mankind."
Dr. Maria Montessori
Valerie Full
Middle School Directress
Valerie joined Five Oaks Academy in 2017 and she currently serves as a Middle School Directress.  She attended Hiram College where she received her Bachelor's in Early Childhood Education. For 5 years, Valerie taught in both 2nd and 5th-grade classrooms in a multicultural Title I school that focused on collaborative and cooperative student-centered learning. She then went on to become a Response to Intervention (RIT) Specialist for K-First Grades for several years before becoming a part of a Transformation Team at Cleveland Elementary Title 1 school where her focus was on molding the school into an Academy of Leadership. She has held positions as a Science Fair Coordinator, County Science Team member, and Basketball/Track Coach for elementary,  middle, and high school students. Valerie has two little girls who currently attend Five Oaks Academy. She has substituted in various grade levels at FOA and has been a parent volunteer in the Primary Outdoor Classroom. Her passion for science and Five Oaks Academy led her to pursue the training required by Level Up Village and then ultimately to coordinate the implementation of this groundbreaking global program throughout different levels at FOA. Valerie is affiliated with South Carolina Montessori Alliance (SCMA).