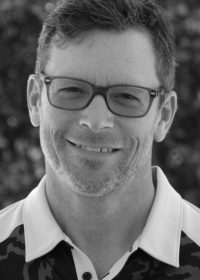 "As it turns out, now is the moment you've been waiting for."
Lucinda Williams
Chris Cash
World Music Director
Chris joined Five Oaks Academy in 2008 and became the World Music Director in 2010.  Chris attended Orange Coast College and Santa Ana College majoring in Liberal Arts and Music studies.  Chris has been a private musician since 1987. He has produced music professionally and has been a member of a variety of bands representing many different genres such as blues, rock, and singer/songwriter.  In addition to his music career, he worked in the professional framing business and was employed at Frame Design Art Studio and Frame Gallery.
At Five Oaks Academy, Chris teaches music lessons to all students ranging from Pre-Primary to Middle School and serves as music leader for our festivals and student performances.  Chris also teaches private guitar lessons on campus daily. Each year, Chris represents FOA as the coordinator for students performing in the South Carolina Independent School Association (SCISA) State Music Festival Competition held at the University of South Carolina's School of Music.