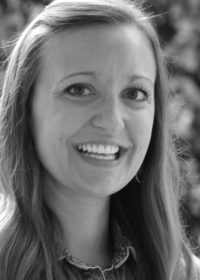 "Remember always that you not only have the right to be an individual, you have an obligation to be one."
Eleanor Roosevelt
Bonnie Benthall
Lead Lower Elementary Program Directress
Bonnie began teaching in 2005 and joined Five Oaks Academy in 2007.  She serves as a Lead Lower Elementary Program Directress and teacher in Lower Elementary I.  She attended the University of South Carolina and received a Master of Arts in Teaching (MAT) in Elementary Education. She also received a Bachelor of Arts in Art Studio and a Minor in Elementary Education from the University of South Carolina. She holds an AMS 6-9 certification in Lower Elementary from Lander University and a South Carolina Teaching certificate. She is affiliated with South Carolina Montessori Alliance (SCMA), American Montessori Society (AMS), and the International Montessori Council (IMC).  She has presented at IMC and SCMA conferences. Bonnie previously taught at White Knoll Elementary and the Columbia Museum of Art and is the Southeast Coordinator and a Program Associate for Wells of Love. Bonnie is a member of the Curriculum Council and the Core Curriculum Council.