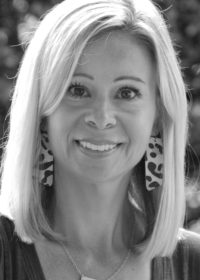 "Free the child's potential and you will transform him into the world."
Maria Montessori
Jennifer Amick
Lead Primary Program Directress
Jennifer is a founding member of Five Oaks Academy circa. 2003, and began teaching in 2001. She serves as the Lead Program Directress and teaches in Primary I. She attended Limestone College and received a Bachelor of Arts in Elementary Education. She holds an AMS 3-6 certification in Primary from Lander University. She is affiliated with South Carolina Montessori Alliance (SCMA) and the Montessori Educational Programs International (MEPI). Jennifer previously taught at Montessori West. Jennifer is a member of the Curriculum Council.