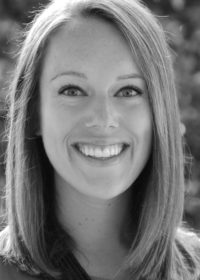 "I've learned that people will forget what you said, people will forget what you did, but people will never forget how you made them feel."
Dr. Maya Angelou
Eleanor Shull
C.A.R.E. Team Member and Lower Elementary Directress
Eleanor began teaching in 2012 and joined Five Oaks Academy in 2014. She serves as a member of our Collaborative Academic Resources for Education (C.A.R.E.) Team and she will continue to support our Lower Elementary program in the Lower Elementary II classroom. She attended the University of South Carolina and received a  Bachelor's degree in Early Childhood Education. She has earned a Master's in Montessori Education from Lander University, her 6-9 AMS Certification from Lander University, and holds a South Carolina Teaching certificate. Eleanor previously taught at Pontiac Elementary and the Children's Center at USC. Eleanor is affiliated with South Carolina Montessori Alliance (SCMA) and the American Montessori Society (AMS).