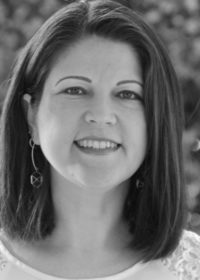 "And if we ever leave a legacy, it's that we loved each other well."
Indigo Girls
Amy Kuhl Cox
Administrative Coordinator and Creativity Art Directress
Amy joined Five Oaks Academy in 2005 and serves as Administrative Coordinator and Creativity Art Directress for the Primary through Elementary program levels and is active in the integration of STEAM into the curriculum at Five Oaks. She received a BFA degree from Millikin University in Decatur, Illinois, and a Master's degree from the University of Illinois at Urbana-Champaign. Having been Montessori-educated herself, Amy received her American Montessori Society Primary certification from Lander University and served as a Primary Directress at Five Oaks Academy from 2005-2008. After her son was born in 2008, Amy became a guest lecturer for parent education workshops at Five Oaks Academy and designed Montessori materials that she has sold around the world. In 2012, Amy illustrated a children's book entitled Am I Like My Daddy?; as a guest artist, she shared her illustration process with Five Oaks Academy students. Amy returned to Five Oaks Academy in 2013 as the Co-Lead Toddler Program Directress and Creativity Program Directress. In 2015, she joined the Upper Elementary team as the Lead Upper Elementary Program Directress and obtained her Upper Elementary Montessori Certification from the North American Montessori Center in Canada. Amy is a member of the Curriculum Council and she is affiliated with the South Carolina Montessori Alliance.