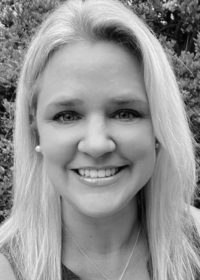 "Always remember that your present situation is not your final destination. The best is yet to come."
Zig Ziglar
Allison Robinson
Co-Lead Primary II Directress
Allison joined Five Oaks Academy in 2018 and for the 2021-2022 academic year she will serve as Co-Lead Primary II Directress.  She formerly served as a Primary Directress in the Primary II classroom.  She graduated from JL Mann High School where she was able to take part in a program that allowed her to study early childhood education at the Golden Strip Career Center. She has taught in several early childhood programs, taught age-based computer classes for children as a Compuchild Instructor, and has assisted in her churches pre-school and youth ministry programs. She is currently earning her Montessori certification (April 2020) from Lander University. Her most important role is as a mother of four children of which she has homeschooled over the years. Allison is associated with the South Carolina Montessori Association (SCMA).