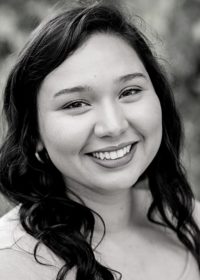 "You are the storyteller of your own life and you can create your own legend, or not."
Isabel Allende
Brenda Renteria
Lead Spanish Program Directress
Brenda joined Five Oaks Academy in 2020 and is currently serving as the Lead Spanish Program Directress.  Brenda began her teaching career as a Kindergarten and First Grade teacher after receiving her Bachelor of Arts in Liberal Studies with an emphasis on Bilingual, Cross-Cultural, Language and Academic Development from California State University Channel Islands. During her undergrad, she participated in a studied abroad program where she taught in public schools in Querétaro, México, and studied at the University of Tec de Monterrey for a year. During her elementary teaching career, she assisted in developing a social-emotional continuum for The Santa Ynez Valley Family School based in Los Olivos, CA. She also taught Spanish language and culture at Montessori Center School in Goleta, CA while completing her Master's degree in Educational Leadership and Administration. Her action research focused on implementing language standards in a Montessori environment.